Thank You for your interest in Gateway to the Lakes
We can offer you luxury holiday accommodation with many original features to the property such as oak beams in the living room and stone fireplaces throughout, set in the Lake District which makes it an ideal base to visit local places. No matter what your age or interests may be we are sure we can offer something for you and you can be rest assured you will certainly enjoy your stay with us.
If you would like further information on the accommodation then please click on the link at the left hand side.
We look forward to hearing from you, and will be happy to answer any queries you may have regarding the above.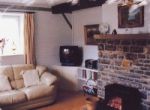 We would like to take this opportunity to introduce you to the angling facilities available at Castle Head Lake Fishery and hope that the information is of interest to you.
The 150 year old Victorian oxbow lake covers an area of 2.5 acres set in 20 acres of English countryside and has a massive head of carp (2lb to 20lb and over), bream, roach, eel, etc.
Opening March 2002 - Following restoration and restocking to its former glory
---
Gateway to the Lakes
Platting Farm, Platting Road, Saddleworth, OL4 4JW
Tel: 01-457-877-000
Mob: 07860 604 832
e-mail: info@gatewaytothelakes.co.uk
site design by bf internet